Most likely you were looking for nice weather hours of sunshine when you decided to visit Malaga, but I must tell you that Malaga has much more to offer than that. Don't worry! I have created a fantastic list for you.

1. "El

Pimpi

"

The most famous winery in the old town. You must taste our traditional sweet wine, "Malaga Virgen" in this charming Bodega-Bar, with typical Andalusian interior patios and terraces. They have very nice tapas as well; don't leave without trying the delicious "Pork Loin in Red butter".

El Pimpi is beside the Cathedral in Malaga Old Town.

If the place is crowded, you should go to

"

Quitapenas

"!

2. "

Hammam Arabic Baths

".

Have a relaxing time in the most "Al Andalus" atmosphere. If you are not on a budget I recommend getting a purifying massage. The overall experience and the place itself are very special.

3. "

El Caminito del Rey

".

(King's pathway) For the adventurous ones here's another great suggestion! This place had been closed for many years, as it is an extremely dangerous gorge walkway. After extensive repairs and renovations, the walkway has re-opened to the public. Book in advance to avoid disappointment as it is becoming very popular!

4. "

Finca de la Concepción

".

Not many people know this magnificent botanical garden and it's an incredible historical place with a vast variety of flora. Perfect for a stroll around exotic trees and plants, Roman sculptures, fountains, and waterfalls.

5. "

El Torcal, Antequera

".

Only 30 km of Malaga. This is a UNESCO World heritage site and one of the most impressive landscapes in Europe. Perfect for hiking surrounded by interesting rock formations - you'll almost believe you're one of the mountain goats who live here. Bring proper trekking shoes and enjoy the scenery!

6. "

The cave of Ardales

".

Pristine cave with drawings and paintings from 20,000 years BC. This site has been very well preserved, treasuring its natural beauty. Lights are kept to a minimum in case you are afraid of the dark! Mind your step and contemplate the tunnels, lakes and massive stalactites and stalagmites around.
Powered by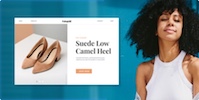 Create your own unique website with customizable templates.