I

f you just have a weekend in the Madrid - how can you make the most of the city

Let's start the challenge…

Parks
Parque del Buen Retiro - the lungs of the city - close to the main train station "Atocha" where you can rent a little boat on the lake, enjoy a leisurely stroll or even be portrayed by one of the painters!

Squares
Plaza Mayor - order a few squid sandwiches & tapas under the sunshine (it can reach 40 degrees in summer) so plan your trip to suit your skin type.
Palacio Real - great location for selfies!
Plaza de España

- nice place to relax
Sol

- exactly the centre of Spain, everyone meets up here to go wherever else

Museums - "Golden Triangle of Art"
Thyssen-Bornemisza
Museo del Prado - interesting one if you like classical art
Reina Sofía - home of Picasso's Guernica
If you only visit one try the Thyssen - it's smaller, less intimidating and easy to manage

Restaurants
5J: the best Iberian ham ever - expensive but worth having a try
Museo del Jamón: pork legs hanging from the ceiling (that's why it is called "museum") where you can have cheap tapas & beer

Some Cool areas to explore:
La Latina

- where you will find the best tapas (omelette, olives, paella and good seafood) in the bars and small pubs. Style: hipster
Chueca - stylish gay district, nice to walk around – good atmosphere
Barrio de Salamanca - (main street, "Serrano") - upmarket area where you will find the main designers brands and the ladies who lunch!

Major Streets
La Castellana - A bus tour around this street will show you the big buildings.Gran Via

- nice buildings and shops at night!


I would recommend you having dinner at a nice restaurant on the top to see all the city, like the following picture:

Notes:

Lunch: 2pm - 4pm (It is typical to order a glass of vermouth (wine) as an appetizer, before lunch, they will provide you a tapa.

Dinner: 9pm - 11pm, in summer even later! The weather is so nice…

Clubs

:

New Garamond – commercial music, well dressed crowd and typically Spanish.

Kapital (close to Atocha station and Retiro park) 7 floors with different kinds of music.

Every Sunday morning "El Rastrillo" is an eclectic outdoor market that's worth a visit.

The

Underground

is huge and easy to use - if you want to get around quickly. I would however recommend that you walk sometimes as you'll get to see the beautiful streets and impressive architecture!

I hope you enjoy your short break in Madrid!
Powered by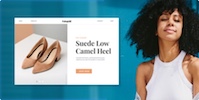 Create your own unique website with customizable templates.